An important message from the team at ENTTEC
What's happening?
Due to the global pandemic and several other factors, the international supply chain for high-quality electronic components – such as the chips used in our controllers – has been severely impacted.
We have seen significant price increases for many components as well as huge blow-outs in the lead-times provided, with some estimates even stretching into 2024!
While we always endeavour to keep our prices low and fair at ENTTEC, we have been left with no realistic option but to introduce a temporary surcharge for the purchasers of certain affected products in order to help us secure the components necessary to make them.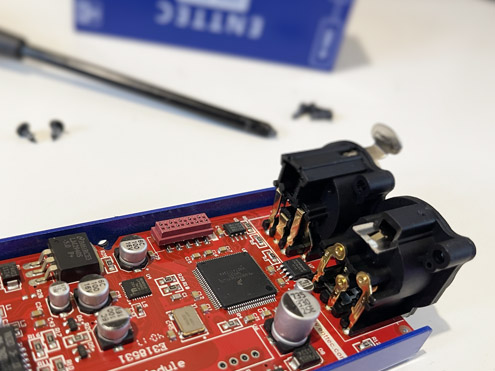 How does this change my order?
This temporary surcharge has been applied as a price increase on each affected product, and the amount differs depending upon which currency is being used in your region (UK is in £ and Europe is in €).
SKU
Product
Surcharge UK (£)
Surcharge Europe (€)

70055

Storm 8

£43
€50
70066
Pixelator Mini
£44
€50
70405
ODE Mk2
£43
€50
70406
ODE PoE Mk2
£42
€50
71030
DIN Ethergate
£37
€50
71066
Pixelator Mini
PX1-8D
£43
€50
How long will this remain in place?
With the state of the electronics supply chain where it is now, and with logistics processes changing continually from week to week, it's difficult to give a concrete answer on when we can get back to normal.
Our dedicated purchasing team is constantly monitoring the situation and as soon as we can return to receiving components in the region of their original costs instead of the inflated figures we have seen recently, we will be scrapping the surcharge and reinstate our regular pricing.
We realise that this isn't a fun topic for any of us to have to deal with, but from all of us here at ENTTEC, we sincerely thank you for your continued support. And remember – we're always here if you have any questions!