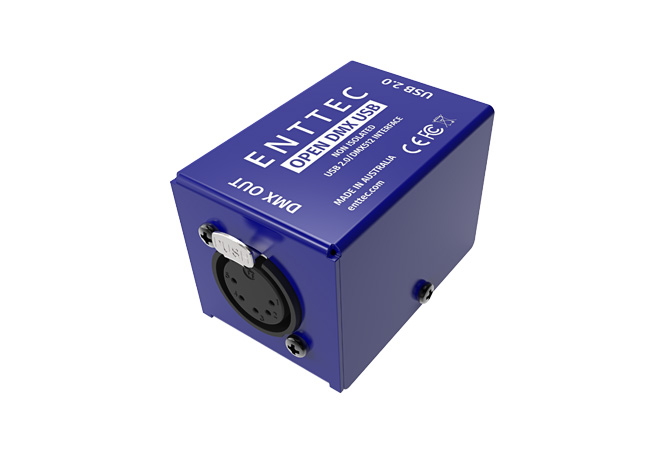 The Open DMX USB is a no-frills, inexpensive way to get into the world of controlling DMX devices from a PC. Perfect for project work or small live music and amateur theatre applications.
€58.00 + VAT
Maximum value from minimum spend
Bells and whistles are great if you need them. If you don't, you want maximum value from minimum spend.
Open DMX USB gives you just what you want, and need in a USB-based interface for controlling your DMX lights.
Enjoy reliable, no-fuss control of 512 channels, and full compatibility with a range of programs.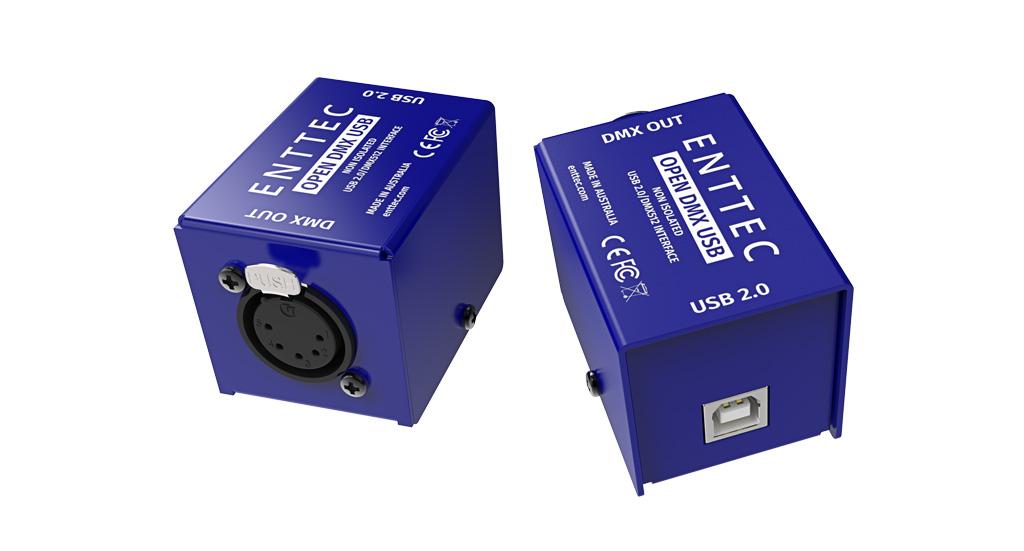 Supported Apps
Downloads & Links
Documents
Drivers
Developers
Please note: All the above programming examples are based on FTDI D2XX programming guide, please check here for further help: http://www.ftdichip.com/Support/SoftwareExamples/CodeExamples.htm
Others
Related products
Categories: Legacy, Legacy Products